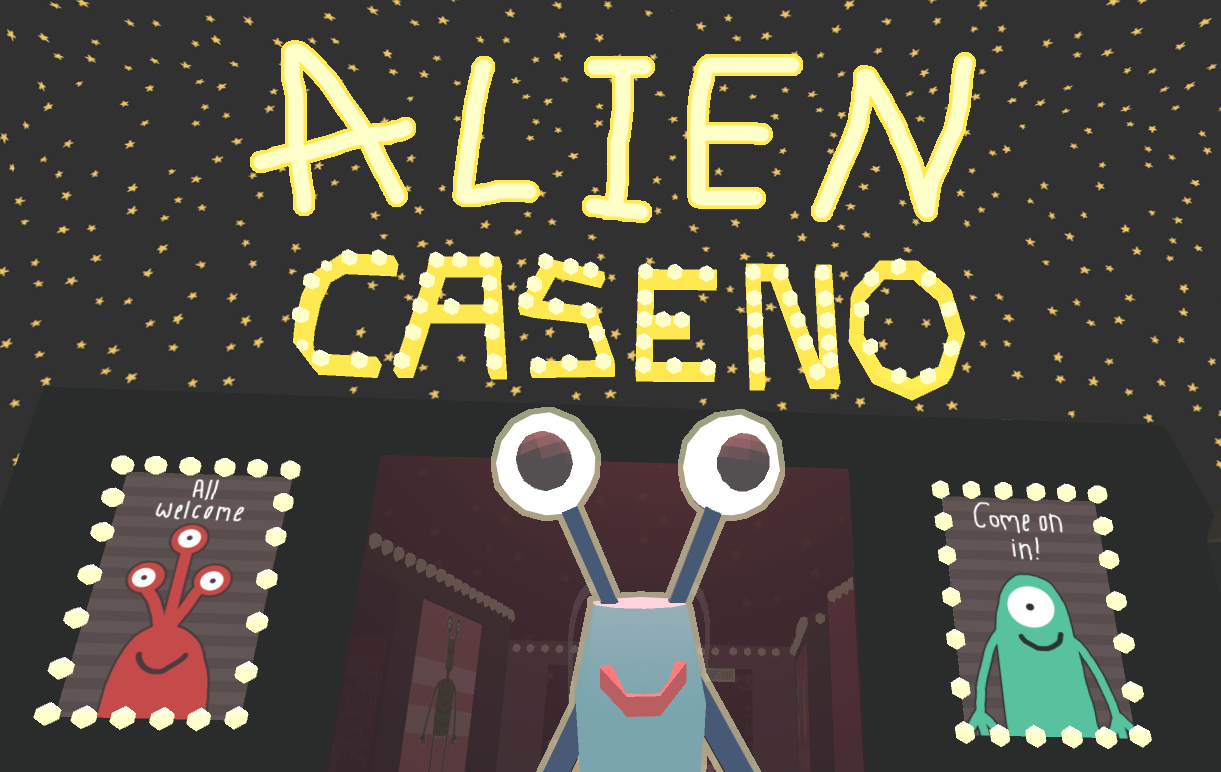 ALIEN CASENO
Comments
Log in with itch.io to leave a comment.
I liked this game, the comedy was really on point. I also made a video on it
Really good game! I can't find the alien guide tho and it would be really fun if u could: interact with people and other things like slot machines. A third person mode! That would make this game even more awesome! :D online mode, i guess this would need a lot more work and it'd take a while. D: But keep up the good work! A 3/5 i'd say.

The best! No-glitches-here-friend was my favourite I think.

Funny game. Would be nice to ride around on the shuttle. Nice Work! Can't find your Alien pdf thing but my favorite Alien was the one that looked like a water melon bc it looked yummy.
thanks! that's mambo and mambo does not like to be eaten. the PDF is a seperate download at the bottom of the download list. i appreciate u playing!
Links to optional files don't usually show up in the itch client, so you gotta open this page in your web browser to download the PDF.
This game is hilarious. I chased a UFO around a fountain and went to a bar.
beautiful, stylish, funny game, reminds me of such giants as Bernband and Wilbler Park
doug is a great doug fixer. gets all those dougs right out of the game.